If your instances are stuck at loading at 99% will this tool help you solve it.

Download the Tool Here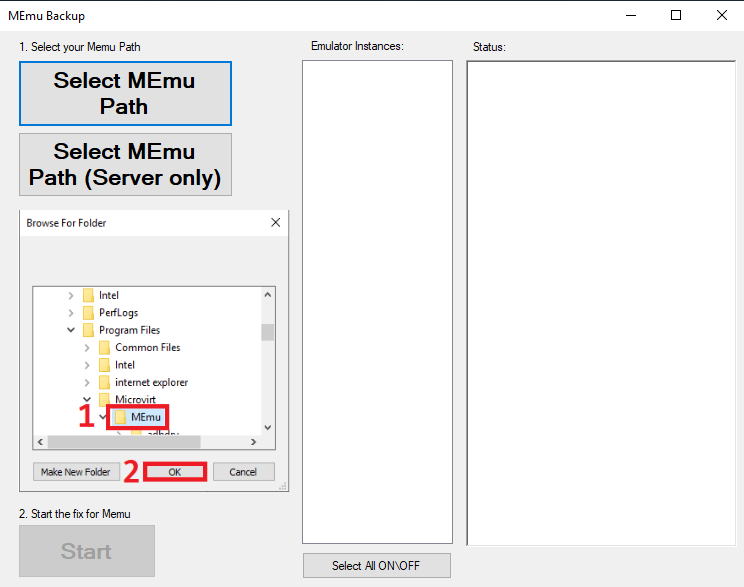 1. Select your MEmu Path inside your Directory like shown in the sample Picture. Once completed tap the OK button.
2. Your instances will display in the right side.
3. Tap Start button. The process will be very quick. It will say finished when completed.