There are two shortcuts of MEmu App Player on your desktop after installation.
One is MEmu, the other is Multi-MEmu.  To add multiple accounts and run multiple sessions simultaneously, we need to add them into Multi-MEmu first.
There is a big difference between Sessions and Accounts - It's important that you understand how these work as your bot will not work if these are set incorrectly.
Adding Accounts to Multi-MEmu (MM)
Double click the shortcut on your Desktop to start Multi-MEmu.
Click the Create button to create several instances of MEmu (accounts)
DO NOT CLONE OR IT CAN CAUSE THE GAME TO DISCONNECT FROM GMAILS
Each one of these instances will represent 1 account in the bot.  Changes you make here will also appear in the bot "Accounts" tab.  Make sure you Click the Refresh button after changing.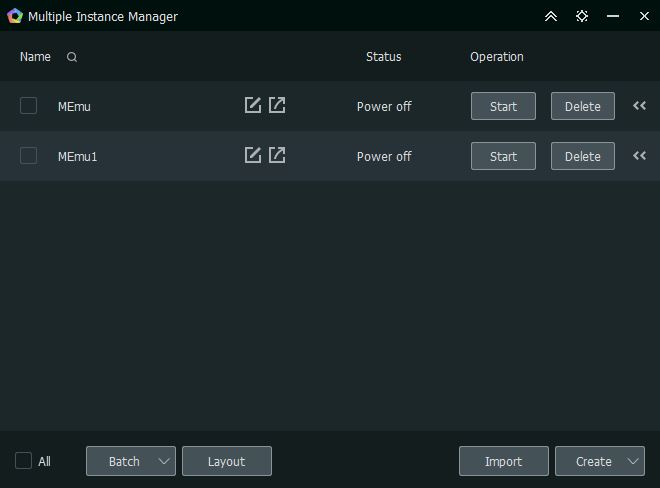 Using Multi-MEmu
There are a number of features MM allows, including backup and restoring instances using the Import and Export buttons.  You can Start, Delete, and Rename instances as you like.
Each of these instances represents a single account (game account) loaded onto a phone.  For example, if you have 4 instances, you essentially have 4 phones with 4 different game accounts the bot can open at once (sessions) or rotate between.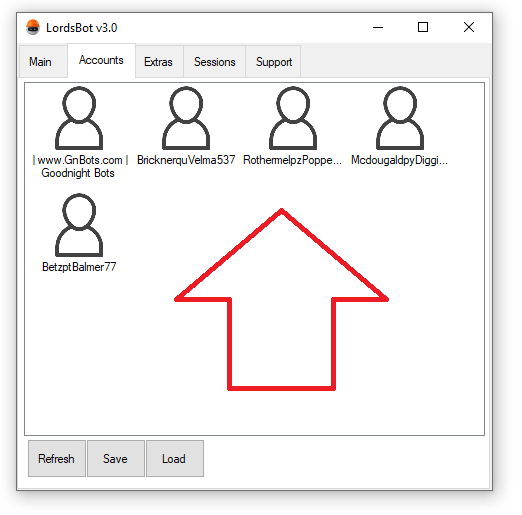 What are Sessions?
Sessions are how many accounts that you want to run at once.  1 session can run unlimited accounts.  We recommend using 1 session per 15 accounts.

For example, If I had 30 accounts on my bot, I would set my sessions to 2.  This would mean that the bot would run 15 accounts on 1 session, and the other 15 accounts on the 2nd session.
Do NOT raise Sessions past 4.  Each session requires more PC resources and will freeze your system.  Once again, you can run 300+ accounts with just 1 session if you like.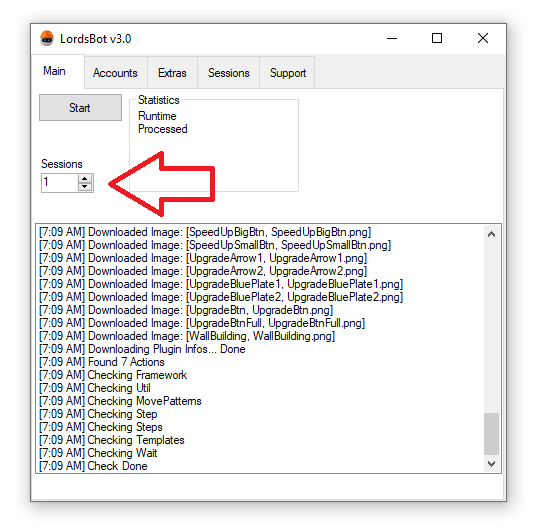 Ultimately the number of sessions you can support depends on your PC's hardware and memory size.