Sometimes it's helpful to do a clean installation of MEmu to fix issues. Here is a small tool that will remove all left-over files and registry entries that are made from MEmu.
We recommend that you do it in the following order:
Export your instances in Multi-Memu to your Desktop

Uninstall MEmu over the Software Center

Reboot your Computer

Run "Memu Cleaner" and click on Clean to start the cleaning progress.
The Program itself is self-explaining, if you click on "Clean" it will start the cleaning progress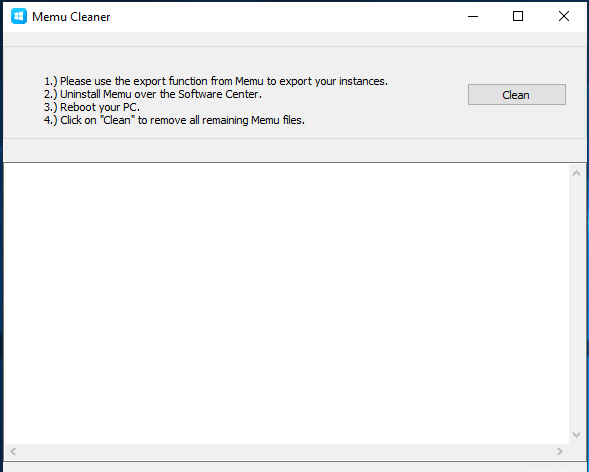 After a successful clean it will show the found and removed files and registry entries in the logfile.