How to Use the Action Editor
At this point you should already have accounts created in the bot and multi-instance manager. Now we are going to enable actions we want the bot to perform in game using the bots action editor. You must have at least 1 action enabled for each account you want to run prior to clicking start in the bot.
Step 1: Open the Action Editor
Click the Gear Icon (Number 3) in the image below to access the Action Editor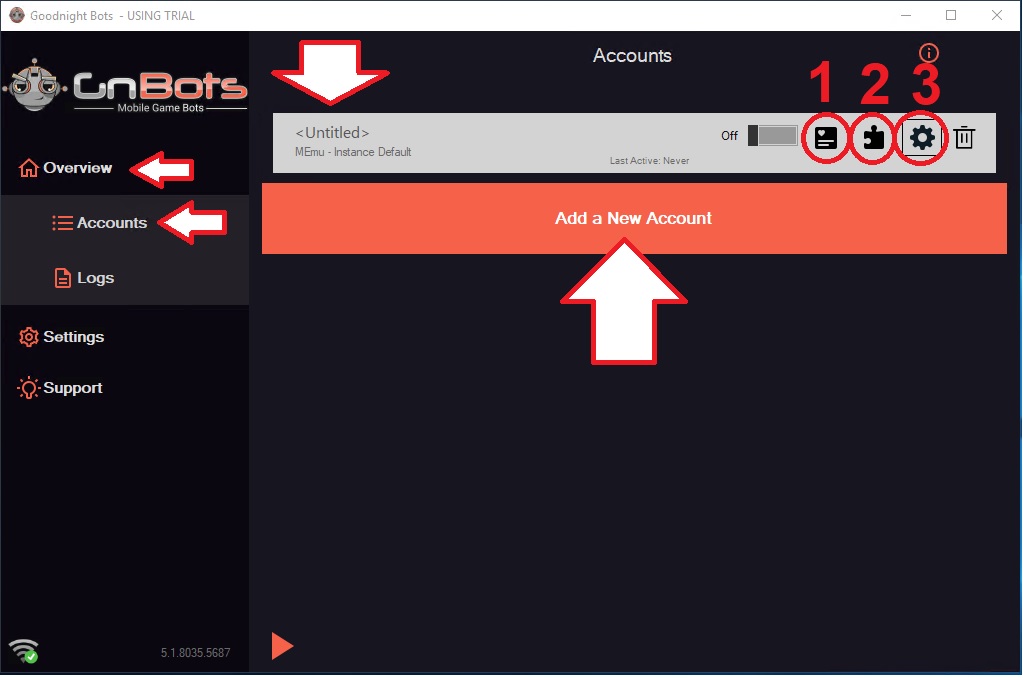 Step 2: Select the Game and Instance
Once the Action Editor opens, assign the game and instance at the top of the window.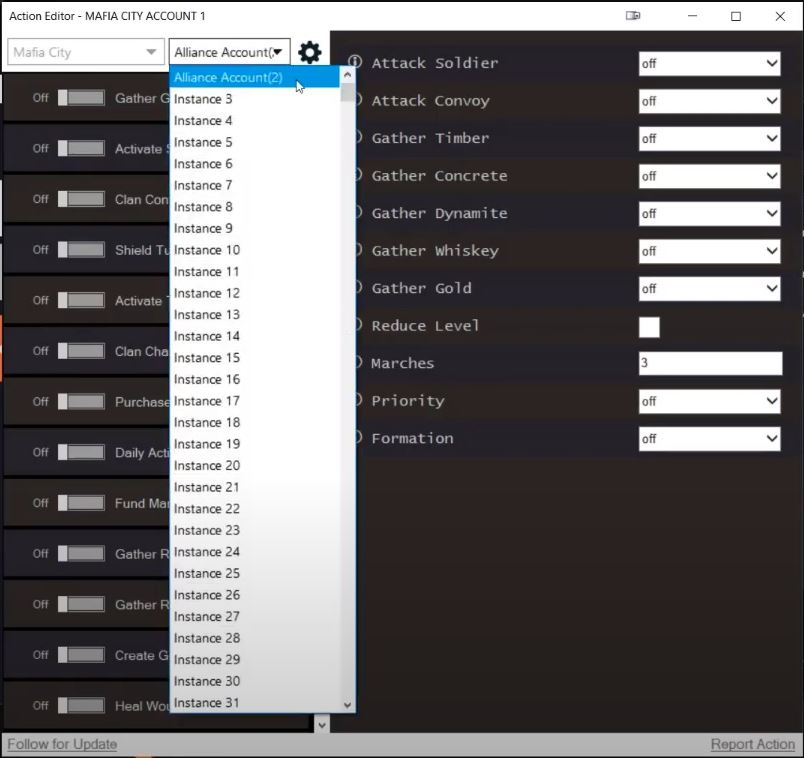 Click the Game You Play and wait for the actions to load
Click the Instance you want to link to this account. (They match whats in the emulator instance manager)
Step 3: Enable and Rearrange Actions
Click the On / Off switch to Enable / Disable Actions for that account.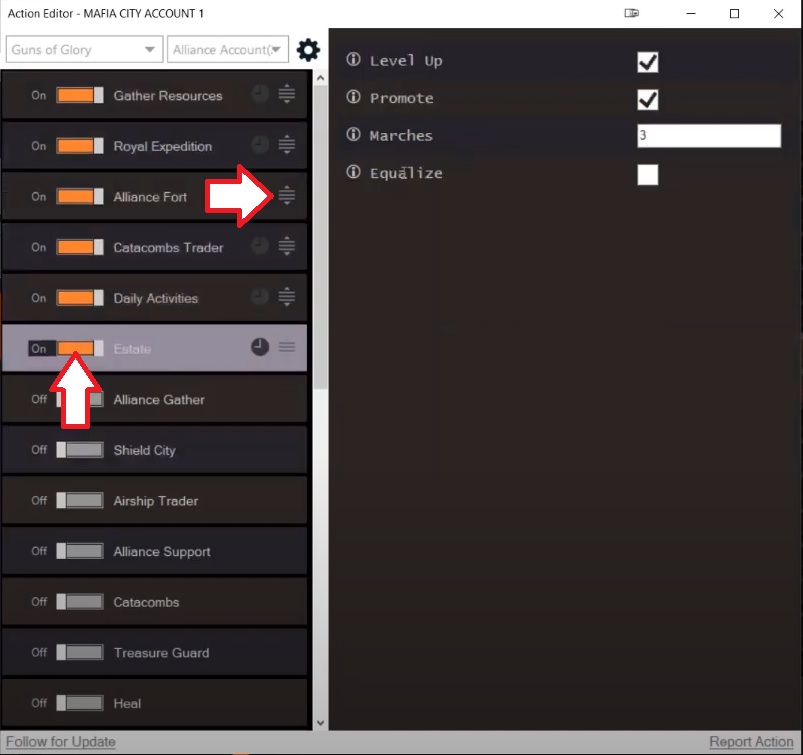 Drag and Drop the Rearrange Icon to adjust the order of the actions you want to run.
Adjust the Settings for Each Action as you like for each one you enable.
Step 4: Follow for Updates
Click the Follow for Update text in the bottom left corner or click here to go there now.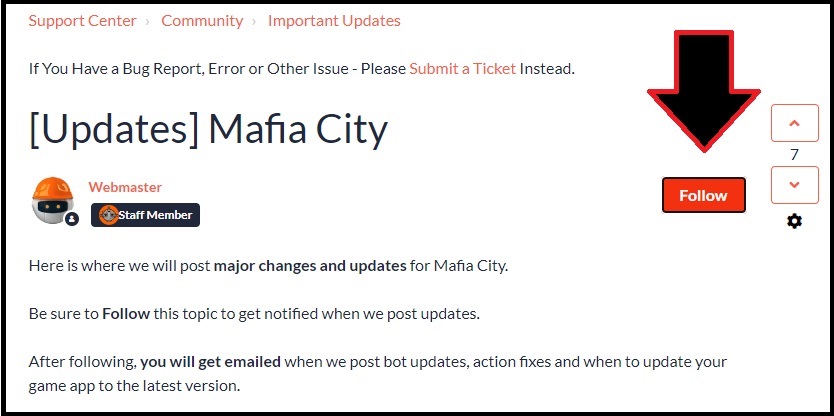 Find your Game and click the [Updates] link to open the game update log.
Click the Follow button so you get emailed when important changes are made on your game bot.
Once you've got all of your accounts setup and actions enabled, you can start botting!
Next Step → Click Here to View More Advanced Action Settings