How to Setup the GnBots Bot Server
This Bot Server Version runs on a High Performance Cloud Computer.
You can connect with Android, iOS, PC or MAC & do not need to stay connected for it to run.
While setting up the Bot Server may seem easy, its important to read each step carefully as features will not work if setup incorrectly.
---

Buy the Bot Server
After purchasing the Server you will be emailed:
Your software

license key
Your Server IP
Your Server

Username
Your Server

Password.
---
Connect to the Bot Server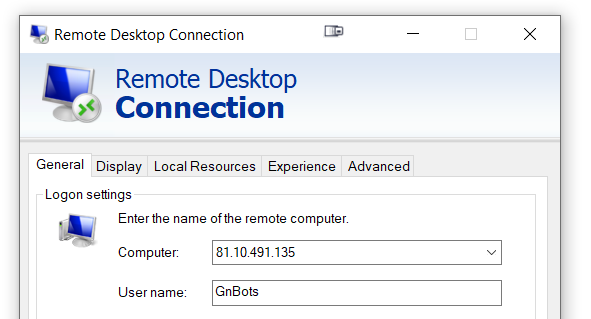 Choose how you would like to connect from the guides below.
Note: We understand setup can be somewhat complicated for non tech savvy users. If this guide seems too advanced, We suggest that get our Setup Addon where we set up everything for you.
---

Add Farm Accounts
Go to your PC desktop and open the icon called "Multi-MEmu".
The Multiple Instance Manager (Multi-MEmu) is where you will create and manage all of your accounts. Whatever is shown here will also show in the scripts Account tab.
Click New in the bottom right corner of Multi-MEmu.
Select Android 5.1. If you play Gotc or Moe please create a ticket to be able to create Android 7.1.
(Note: Game of Thrones and March of Empires Need to Use Android 7.1 Instead)
You have now created 1 Farm Account.
You will need to repeat this process for each farm account you have.
Each instance represents 1 phone. If you have 10 instances, that's like having 10 phones and each one will have a separate game Account on them.
Click the small square pencil to the right of your account to Rename It.
Type a Name and only use A-Z and 0-9. (No Special Characters).
Each Instance Name must be different (Don't use the same names).
Press the Start button next to the instance.
When MEmu asks you to Add the Google Account, you will need to enter the GMAIL associated with the Farm Account or a google account of free choice if you have your Farm bound to Facebook/another in game binding (Like IM30/Kingsgroup etc).
If you get any sort of Google Communication errors, press the Skip button. Then you can go to Settings within MEmu and add the google account there.
Always make sure to restart the MEmu window after changing settings.
If you still have issues, try another restart.
Check out a more in depth guide on Running Multiple Accounts in MEmu
---
Disable Google Play Store Auto Updates
Open Google Play Store.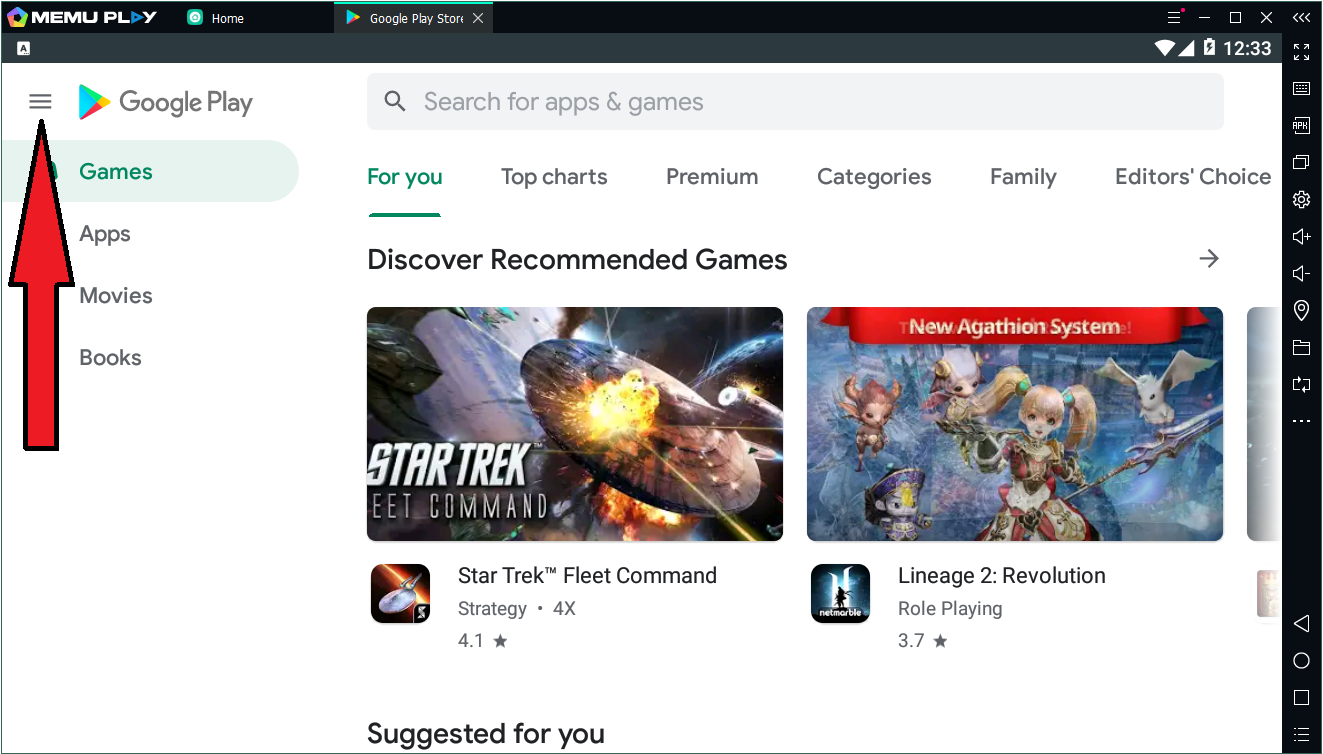 Open the MENU to open Play Store Menu.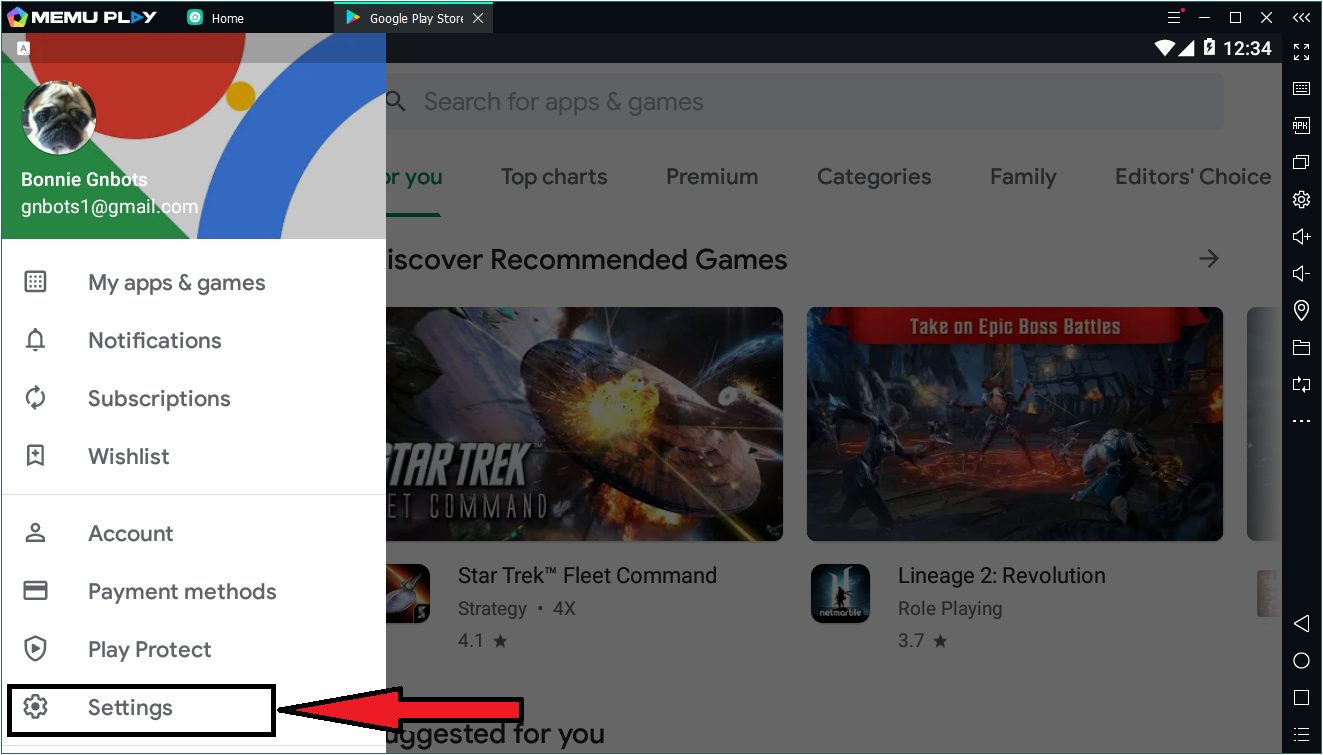 Click SETTINGS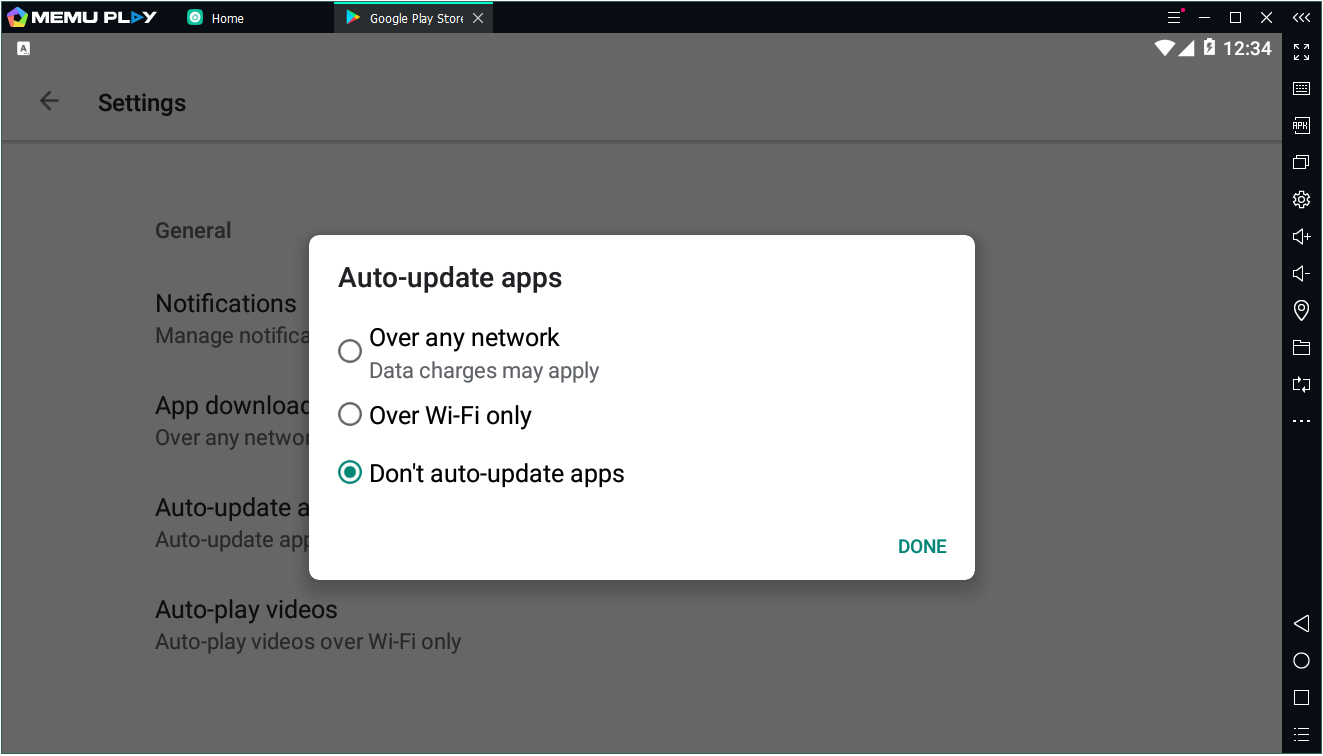 Open Auto-update apps and choose the option Don't auto-update apps.
---
Adjust MEmu Settings
The next step is to open and adjust The MEmu settings.
Press the Gear icon to the right of the account to open System Settings.
Under the the Engine tab

Set Performance to "Medium"

Set the Render Mode to "DirectX". (Except King of Avalon, Guns of Glory, Zday and State of Survival Users)
For King of Avalon, Guns of Glory Players, Zday and State of Survival Only: Set the Render Mode to "OpenGL" instead.
Switch to the Display tab
Set Anti-Flickering toggle to OFF
Switch to the Storage tab

Set Cache Policy to "Stability"
Switch to the Profile tab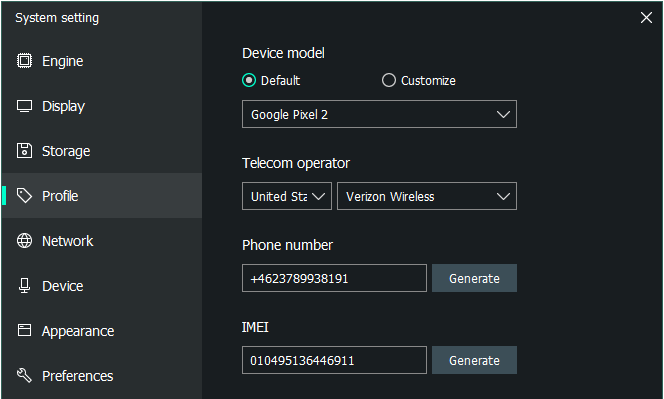 Ensure you have a Default Device Model selected
Generate a random phone number
This will ensure all of your instances (phones) are different.
Switch to the Device tab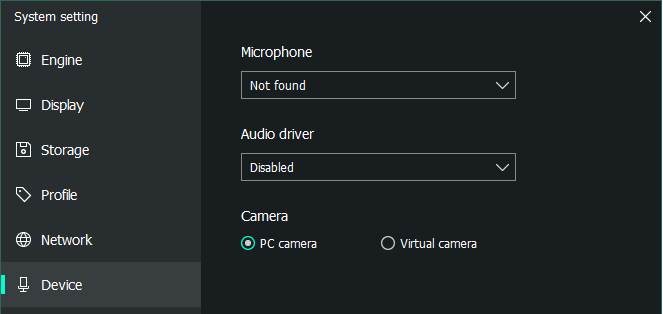 Set Audio Driver to Disabled
Switch to the Preferences tab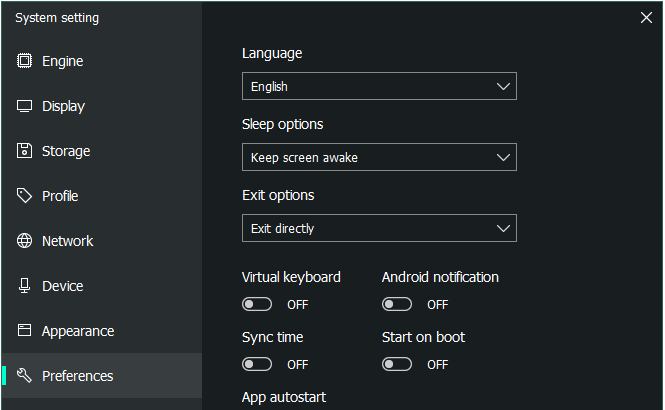 Change Language to "English"
Click OK to save.
Check out a more in depth guide on how to Increase MEmu performance.
Note: We understand setup can be somewhat complicated for non tech savvy users. If this guide seems too advanced, We suggest that get our Setup Addon where we set up everything for you.
---
Open the GnLauncher
From the Server Desktop, Run the GnLauncher
Click the your game icon.
Type in Your License Key you received and click Register
You can access this license key dialog at any time by right clicking your game icon.
You get a new 1 Month license key to use automatically after every renewal.
---
Install the Game
Using this method ensures you always have the correct game version.
Sometimes the game fails to download through MEmu and Google Play. It is also important for the Bot to function properly to be on the correct game version.
To install the game run the GnbotsGameInstaller, select your MEmu emulator and which game you play and click Install Game.
For Bot server users is the tool placed on your desktop, if you don't have it please Create a Ticket and ask to get the tool uploaded to your bot server.
---
CHANGING GAME SETTINGS
Open your MEmu instance (Farm Account)
Click the Game icon in MEmu to start the game.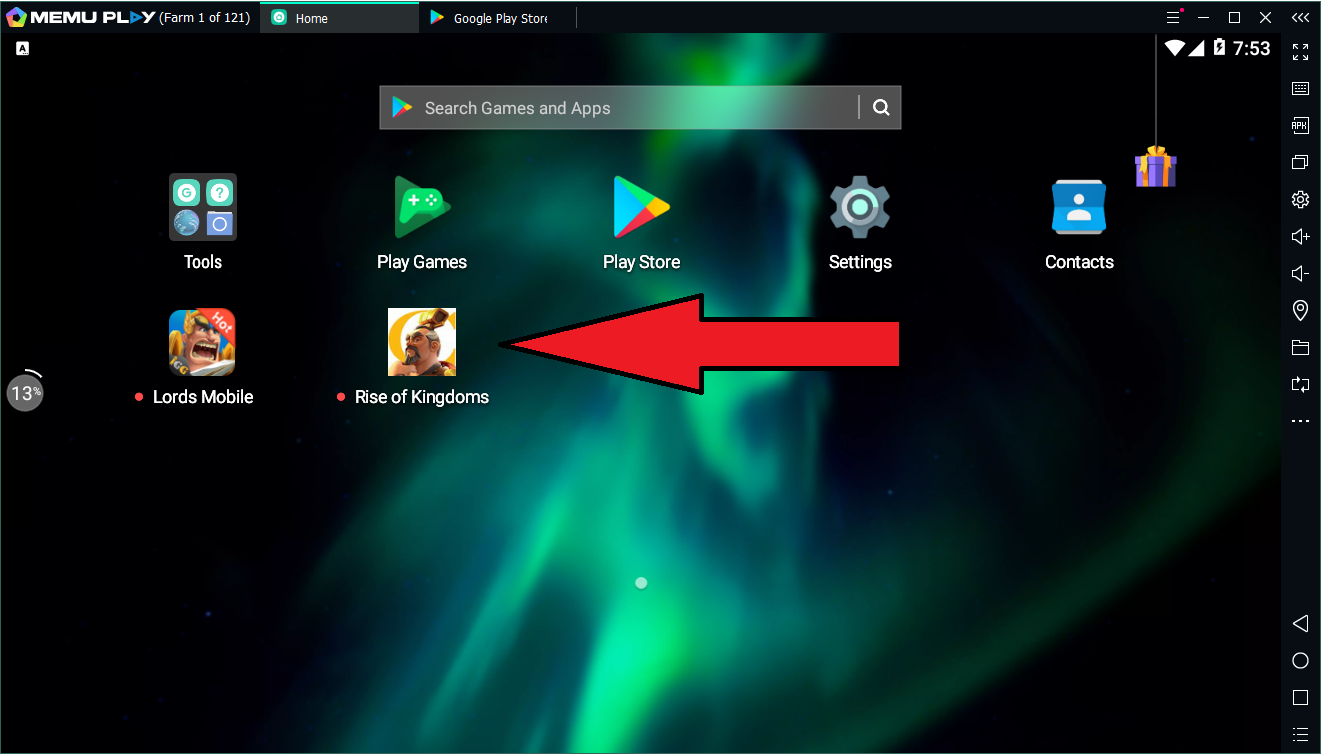 When the game opens it should show a new game account (Level 1).
In most of the games you can skip the tutorial to access your Game Account Profile.
In the game, go into Account > Switch / Bind / Login via Gmail Account or another method which is available for the game you play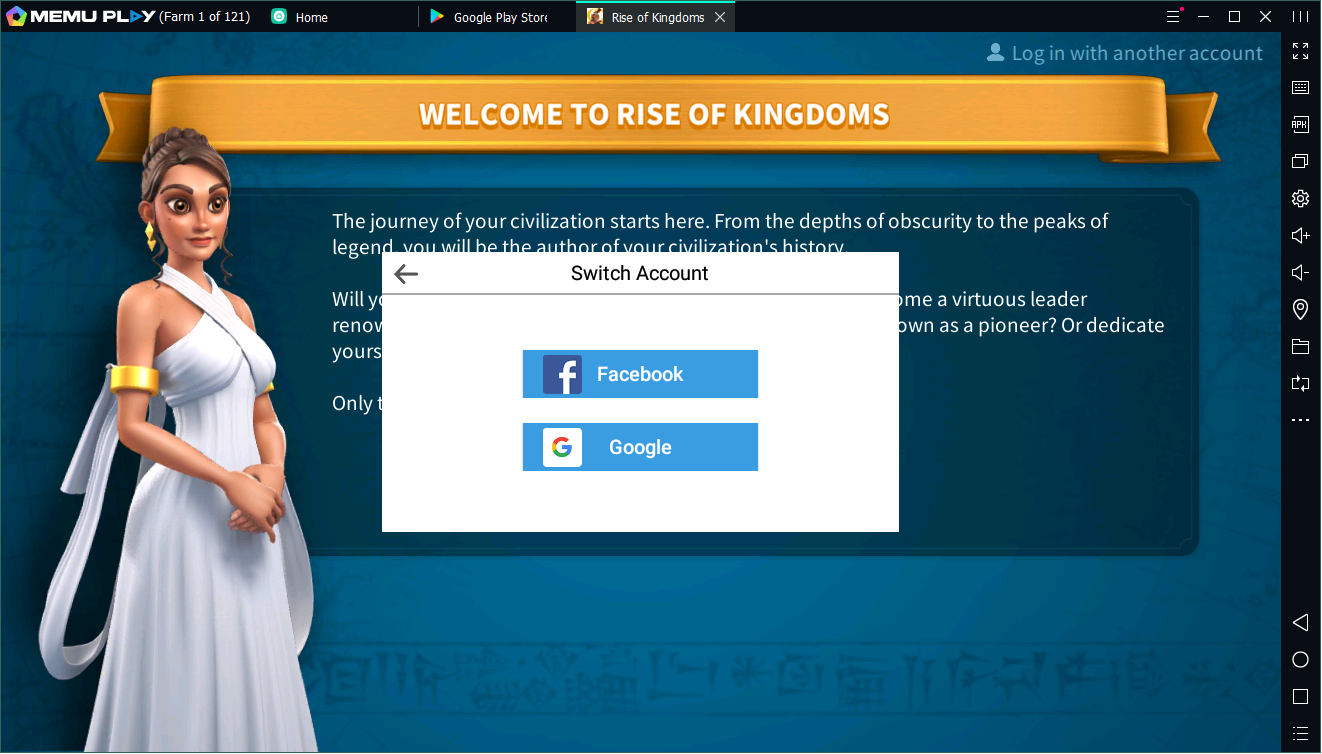 This will now load your real game account that is bound to that gmail/other binding.
For our bots to work correctly, you need to go into each of your accounts and change your game LANGUAGE to ENGLISH.
This guide is nearly the same for all games.
Profile > Settings > Language > English
Login to your account and click your profile image on the top left corner
Click the Settings (Gears Icon) on the right bottom corner
Click the Language icon
Select English as your default game language
Close the game and login to your account again. Verify the game is now in English
Repeat these steps for all of your accounts
Your Accounts must also be Castle/Base/Stronghold Level 6 or Higher.
Many games require specific game settings to be turned off (Such as 3D Graphics) or specific Game Layouts for the actions to work properly – Check if your game is listed and set them accordingly below.
---
Add Actions
Open the GnLauncher and click your game icon
Go to the Accounts Tab
Double click an Account or select an account and click Edit to add Actions
Actions are what you select to tell the auto play software to do on your PC.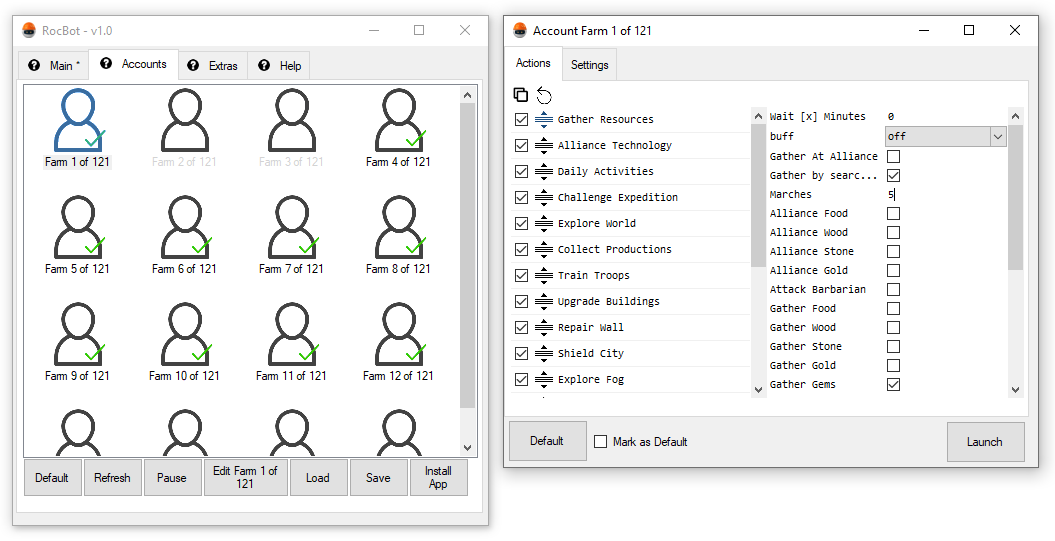 It's important to understand how auto playing on PC actually works.
After clicking Start, the pc software will open Account 1, perform the actions, close Account 1, and open Account 2, it will then repeat this process through all of your accounts.
By increasing Sessions, you are telling the script to increase this process.
For example, 1 session can rotate through 300+ game accounts. If you increase Sessions to 2, you are telling the macro to rotate through 300 accounts with 2 open at the same time.
So 2 Sessions, each doing 150 accounts.
We recommend using 1 session per 20 accounts, with 4 being the max recommended.
Set the Actions you would like.
All accounts within Multi-MEmu must have Actions set or be paused before clicking start.
Actions are what you want the macro to do. We recommend only selecting Gather or something simple at first to ensure it works correctly. Then add more after.
There are many optional script settings, and our guides explain each of them in detail.
Check out our Action Guides for more detailed explanations on these scripts and macros.
---
Start Botting
Once you have everything setup, click START

It should open your 1st game instance and begin performing the actions you've chosen.
It has built in Randomization Techniques and Anti Ban technology.
It will do random things in order to seem more authentic.
Don't panic if it doesn't look perfect, however it should do all tasks within a reasonable amount of time.
If it seems slow, check out the Speed Up Guide to make it faster.
If it doesn't seem to be working, your Game Settings are most likely incorrect.
Auto playing works great when setup correctly.
If it doesn't seem to work for you, please Join Us in Live Chat
Enjoy and as always, thank you for your support.
Have Fun Auto Playing with Macros and Scripts!
Please read the text as some games require different steps than the video.